Summer is winding down, and for many people, that means it's time to start thinking about back to school. Your kids have had three months of fun (and some boredom, too), but it's time to get back into the swing of things with school. In fact, there's a good chance that you and your child are just about ready for the school year to start again. But, no matter how ready you are for back to school, your child might not be adequately prepared to get back to the normal school time activities. Here are 5 ways to help ease the transition to back to school:
1. Ease Back Into the School Schedule
My son's bed time seems to get later as the summer progresses. His schedule also tends to get a little out of whack. Unfortunately, this can cause problems at school. As August progresses, we make a gradual effort to get back into the school schedule. Bed time (and wakeup time) moves earlier, and we start getting back into some of the other scheduled activities that go along with school. By the time the first day of school rolls around, my son is back on schedule.
2. Introduce Learning Activities
While it's best to have learning activities throughout the summer, if you've fallen off, now is a good time to reintroduce them. Have your child read for a few minutes (at least 20) a day. I also let my son get online and play math games at his grade level to help him get back into practice. This gets your child back into learning mode, and can reduce the time spent re-learning.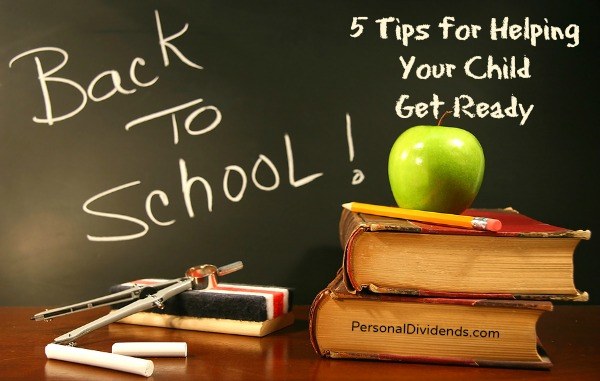 3. Doctor Appointments
Now is the time to get appointments out of the way. Schedule eye doctor appointments and dentist appointments in the weeks leading up to the first day of school. Your child won't miss the first weeks of school, and if your child needs glasses, or an updated prescription, you can get what you need before the school year starts.
4. Know What Supplies are Needed
My son's school provides all needed school supplies, so there is no need for us to go out and buy supplies. However, if your school doesn't provide all the supplies (many secondary schools don't provide supplies) get a list. Know what is needed ahead of time, and then head out and buy what is necessary. In some cases, you can get extra savings by shopping during sales tax holidays. Before you head out, go through your house. You might already have some of the items you need.
5. Look Ahead to Extracurricular Activities
Don't forget to discuss possible extracurricular activities. Figure out, ahead of time, what might be possible in terms of sports teams, performance, and other activities. Be clear about time involved, tryouts, and other items of importance. Get a feel for the situation ahead of time so that you are prepared financially and in other ways. With a little planning now, your child can be ready for back to school. How do you get your child ready for returning to school?